When I first sat down with Road Scholar driver Joe Ruggerio, I thought it would be a typical interview about the places he liked to visit on the road (Arizona is his favorite by the way) or an accident that he had witnessed.  But what he had to say took me by surprise.
One of Joe's favorite things to do is auto haul, in which he has been given the opportunity of meeting some very famous people along the way.
"I hauled a car for Jay Leno from California to an auction in Arizona.  He was selling a couple of cars there.  I also hauled Hulk Hogan's 68 Hemie Road Runner to California to be restored."
I asked him what it was like meeting the Hulk and Joe responded, "I told him to sit down because he was too tall!"
Hulk Hogan is not the only wrestler Joe has hauled cars for.  He's also hauled several cars for ex-wrestler Ted Vernon.
And as I sat listening to Joe's stories, they just kept getting better.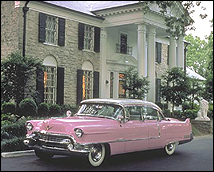 "I've also hauled two of Elvis's cars from his mansion to Florida."  (Yes, one of them was Elvis' well-known pink Cadillac and the other a white one).
"I was nervous about meeting them.  I pulled into Graceland and Priscilla Presley came out and asked if I could wait a while because the museum was still open and she wanted it to be closed first.  Afterwards, she took me through a tour of the house."
As Joe explained, everyone he met were really nice people.  He did not ask for any autographs…it was all business-related.
Before Joe left, he gave me one more story…his favorite of all.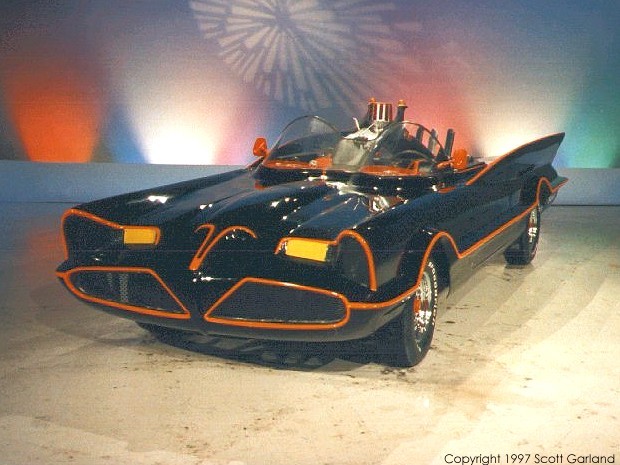 "I hauled both batmobiles…the original (at a body shop in New York and back to the owner in Virginia) and the new one.  I used to watch batman as a kid so that was the best one to pick up.  I even got to sit in it.  It was cool.  Behind the seat you turn a valve and flames shoot out of the back.  There were a lot of gadgets in it but I didn't touch any because I was afraid of being ejected out of the car!"